Flowers make an ageless present that suits any event. They provide an exclusive method of conveying emotions that cannot be expressed through other means. Even if you have already arranged an extravagant gift, adding a fresh bouquet of flowers displays thoughtfulness and can make the recipient feel [...]
Add To Cart
Add 8 Balloons for $42.95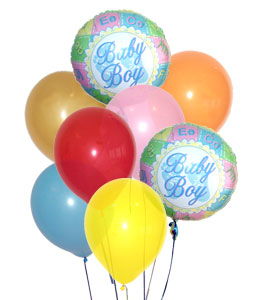 Flowers make an ageless present that suits any event. They provide an exclusive method of conveying emotions that cannot be expressed through other means. Even if you have already arranged an extravagant gift, adding a fresh bouquet of flowers displays thoughtfulness and can make the recipient feel [...]
Flowers make an ageless present that suits any event. They provide an exclusive method of conveying emotions that cannot be expressed through other means. Even if you have already arranged an extravagant gift, adding a fresh bouquet of flowers displays thoughtfulness and can make the recipient feel [...]
Flowers make an ageless present that suits any event. They provide an exclusive method of conveying emotions that cannot be expressed through other means. Even if you have already arranged an extravagant gift, adding a fresh bouquet of flowers displays thoughtfulness and can make the recipient feel extra special. If you are uncertain about which arrangement to select, consider the Sunshine Daydream Bouquet we offer.

Reasonably priced, this bouquet lives up to its name by evoking sunny days and happy thoughts. It is a picturesque arrangement that is sure to bring joy to the recipient and may even inspire them to sing.

The Sunshine Daydream Bouquet is made from premium, handpicked flowers, including sunflowers, solidago, lily grass, and other radiant hues and fragrances. It conveys a message of longevity, adoration, loyalty, positivity, strength, luck, nourishment, and lasting happiness.

This bouquet is ideal for birthdays, anniversaries, or any special occasion. It is also a beautiful way to express love and affection to a friend or to send well wishes to someone who has just had a baby. Assembled by hand, the Sunshine Daydream Bouquet is a vivid display of colors held in a clear glass vase.

If you require a last-minute gift, we provide same-day delivery through our network of local florists throughout the United States. You can also book in advance to ensure your gift arrives on time.
Item No. D9-4910
Price: $64.95